Message from Mark
Over 10 years in business & we're bigger and better than ever!
From humble beginnings a dream was born...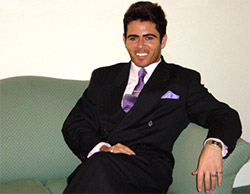 Many times throughout our lives we often hear the phrase, 'Being in the right place at the right time' and many of us never seem to find that opportunity or that dream until we consider it is either too late, or not necessarily the right opportunity for us. Sometimes an opportunity presents itself to us and we make the wrong decision, only to find out further down the road, that we missed the boat and are left with that empty feeling called regret. How many times have you seen someone accomplish great success, or have maybe heard about someone who had achieved all their goals and dreams and maybe wished it was you?
Now through an opportunity called Arkworld, that dream can now be yours for you and your family. 'Arkworld is an exciting company and the only one of its kind in the world today!'
Arkworld really does present a business opportunity that is completely unique in the industry, however, many companies often use that word unique and promise so much only to deliver so little. Over the last 30 years there has been an increased amount of companies in Multi Level Marketing starting up and make unrealistic claims and then in the blink of an eye they're gone. It really sickens me to my stomach when I hear of companies that don't look after their distributors and people just go from one company to the next, not knowing who to trust and therefore, never being able to devote themselves to one thing that they can believe in. Usually the main reason that these companies don't last, or present poor opportunities, is because they are motivated by just money so their why or philosophy behind the story and motivation for starting the company is in the wrong place.
Having spent many years myself as a Distributor in the industry, I am only too aware of the main concerns that people have when looking at an opportunity, or when they become Distributors for a company and try to climb the ladder of success. It saddens me so much when I hear that someone has lost faith in the industry due to a bad experience in their past. The problem that presents is that a person can spend all their time focusing on a beach full of pebbles and miss the one gem staring them right in the face.
Arkworld is a Direct Sales Health Company and NOT just another Multi Level Marketing Company
It's unique from the rest not only because of its life changing superior products and unrivalled business opportunity and marketing plan, that pays out more than any other company, but because it was started out of love and to help people and continues with that same love over a decade later.
Our Loyalty to our family of Distributors.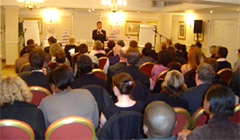 Arkworld is a health company that I designed to help people to change their lives with better health, by leading with the best products in the world which automatically presents an incredible business opportunity for everyone. In other words, money, riches and recognition should be the result and reward of hard work, not the reason for doing it in the first place. Arkworld's why or philosophy behind it, is unlike any company in the health industry and I am very proud of that. It gives you and everyone the complete confidence to know that we will always put you first, always look after you and always be there as company that provides the best products, the best business opportunity and pays distributors on time every month without fail. After 10 years in business, not once have we ever failed to put a Distributor first in running the company and servicing their business. Arkworld Distributors are always my main priority!
Why Arkworld? – The Why behind the Ark...
With the vast experience that I had acquired in the industry from being a distributor myself long before I started to build Arkworld, I am only too aware of what is required from a company and the kind of opportunity that I would personally want to be part of. On top of that, I had also lost several people in my family to heart disease and other diet related problems, including losing my father after a long battle with poor health that in all honesty could have been avoided. If there had been an Arkworld distributor at the time like myself, or the many thousands of good people involved in the company, to possibly help him with the scientifically advanced products that we have, along with the advice and service that our medical board and health professionals can offer, then things could have been very different and he may still be alive today!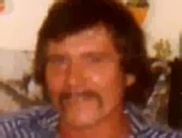 Seeing my father suffer in the way he did in losing his life, due to a lack of good nutrition and an increased amount of toxins in his system, as a result of the lifestyle that he led certainly changed me as a person, especially when it was so unnecessary. Although a difficult experience for anyone to go through, there was one blessing to come out of it. I became absolutely obsessed to dedicate myself and the rest of my life to taking better health and nutrition around the entire world, so that other people wouldn't have to suffer in the same way as my Dad had done or the rest of my family. This is without a doubt the reason I started it and the why behind the Ark!
What separates Arkworld from all the rest!
"Arkworld is more than just a company to me, it's a cause, a family and a way of life!"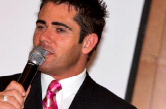 This tragedy and period in my life that led to me building Arkworld in the first place is one of the main reasons why this company is so unique and what separates us from all of the rest out there! It was as if it was all meant to be, to be honest, including the years before losing my father gaining experience as a distributor. I certainly had a sense of destiny as they say, because it felt like all roads led to that point and I had to see it through. To put it simply, I found my purpose in life. Doing something out of love like this always makes you stronger to be able to take anything thrown at you, because when you have your ups and downs as you certainly will on the path to success, if your reason for starting it and the reason for doing it means everything, then nothing will stop you!
The fact that Arkworld has survived the tough years with all the adversity we had to go through and is a strong International company today, is certainly due to the love behind it, the reason for starting it and the reason why the Arkworld products are the best. I guess you could say, losing my father gave me the desire to do all of this and that alone makes all the difference in the world!
The ingredients that attribute to our success!
Arkworld's Innovative Products
After meeting up with some of the finest minds in Product Development and Clinical Research in the Health and Nutrition Industry, including my good friend Dr Jef Golini PhD and spending nearly 3 years and a lot of money that I didn't have, with hard work and complete belief in what I was doing, we were able to develop the original Arkworld products including The Pink Drink (ADNO – Arginine Derived Nitric Oxide) which came from the 1998 Nobel Prize winning discovery concerning Nitric Oxide and the role that it plays in the cardiovascular system and that still today remains 10 years ahead of anything else out there and the Magical Micro (Cellular Healing & Repair), our Exclusive Delivery Agent unlike any other product that is on the market today!
Of course today, over a decade later, we have made increased scientific advancements with The Pink Drink and Micro that keep us light years ahead of the competition, as well as adding to the original product line with more exclusive innovative products and miracles of modern science such as X-Cell – The purple Pill and the ShipShape Weight Control Product Line including the ShipShape Shake and ShipShape Infereno.
Arkworld now moves into Weight Control!

As well as the 'Youth Pill', X-Cell – The Purple Pill; and its double patented drug coded new scientific discovery to the world targeted at the 3 A's of healing (Anti-Aging, Anti-Inflammatory and Alkalising) Arkworld has now entered into the world of Weight Control with ShipShape; a personal dream of mine that I had over 12 years ago before I had even launched the company. This is the big one that a lot of people have been waiting for!
"Seven years in the making ShipShape has been the biggest and best product line we have ever created, simply light years ahead of any weight control, weight loss, diet or sports supplement in the world"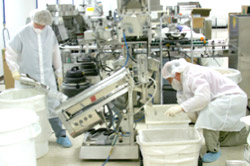 The new ShipShape Weight Control Product Line includes, ShipShape Super Ark Food (arguably the best Meal replacement and protein shake in the world today with a new patented protein source and protein called Enzymatic Hybrid Protein) and ShipShape Inferno or The Fat Antagonizer (an incredible fat burning product with a magical patented ingredient that is a new discovery and scientific breakthrough in burning fat in the body).
All Arkworld products are made under the approval and regulation of the FDA (Food & Drug Association) in the most scientifically advanced laboratories in America and include the finest quality, all natural, pharmaceutically graded ingredients in the world today, along with the most exciting patented scientific discoveries to have ever come out of the health industry! Along with our exclusive secret absorption delivery method 'Micro Nutrition' that runs throughout all of our products, Arkworld truly leads the way in the Health and Nutrition Industry with some of the most innovative and effective products that have ever been created.
Equally innovative (M)Arketing Plan & Business Opportunity
Along with Arkworld's unique groundbreaking products, comes an equally unique and groundbreaking marketing plan, or should I say Arketing Plan.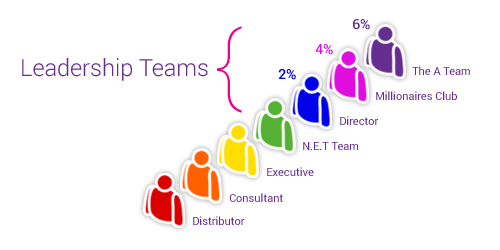 Arkworld's 2 x 4 Breakaway Ark enables anyone regardless of background or experience, to quickly obtain an ever growing residual income, with unlimited potential. Whether part time or full time, anyone can quickly change their financial situation for the better, in turn bringing more financial freedom for themselves and their family. It's not only the best plan and business opportunity in the world for the average person with little, or no experience, but it also the best one for the big hitters and experienced networkers too.
Arkworld's marketing plan took me over a year and half to write because along with the best products in the world, I wanted to be able to give distributors a business opportunity that would be as good. With all the experience that I have from working in the industry over the years, I have seen just about every marketing plan and business opportunity out there and I have to tell you, this is in another league from anything else.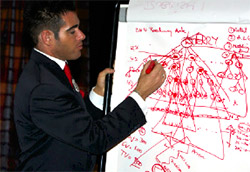 It pays out 3 to 5 times more than any other company pays out. Whilst other companies are paying 5, 6 or 7% in royalty cheques we pay up to 32% and then another 8% in other leadership bonuses. This is alongside 40% retail profit for every sale made. That is up to 80% payout by the company to its distributors on every Penny, Cent or Euro taken in; an industry record that simply won't be beaten. Other companies hate us for it, because they know they can't match us, or more to the truth, they don't want to, because they would have give too much of their corporate money away to their distributors
Testimonials – The proof is in the eating!
Over the last decade or so since Arkworld has been in business and providing the highest quality products in the world to people, we have seen the most incredible life changing product testimonials, both from using the products and from people joining the business. It means the world to me because that is why I started the company and why I work so hard today. From people using The Pink Drink, X-Cell and Micro right up to the present day with the new ShipShape Weight Control products and seeing everyone lose weight and burn fat like crazy; it has been overwhelming for me to see so much success. I feel privileged to be able to do what I do, as indeed all of us should as distributors. After all the real proof of success is with the results that you receive!
The most amazing thing to me about Arkworld is that the ingredients that attribute to our success are totally unique to the industry, with the best products, the best business and the best philosophy behind it. With that in mind it's no wonder that people in the industry are saying that Arkworld will be the biggest heath company in the world one day! It has everything going for it and always has since those humble beginnings back in 2005.
The time is now!
Apart from having the best products, the best business opportunity and a unique philosophy, there are a couple of other unique ingredients that you need in order to be successful and they are; timing and positioning!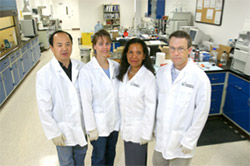 Arkworld has now completed its phase 1 stage in terms of building the company; it's very much a successful company with a strong foundation and a corporate support system that is big enough and strong enough now to take us to the next level and become a global multibillion dollar household name. From the fabulous team at out call centre, our IT Team, graphic design team, the warehouse staff, order and sales department staff, operations team, right the way through to the 30 strong research and development team at the labs and manufacturing in America, Arkworld has an incredible corporate family that we would be lost without!
If you add that to the decade of experience, incredible success of our extensive and powerful product line and the ever growing family of distributors that are the heart of Arkworld and my main priority, we now have a package that is the best in the world by far and ready for a global explosion on a monumental scale!
Now in phase 2 of the company and our launch into the weight control industry with ShipShape we have a ground floor business opportunity unlike anything else in the world! We have certainly come a long way so far, but the best is yet to come as I truly believe ShipShape will be the biggest thing in weight control in the world one day and this is just the beginning of the ShipShape era! Nowhere on earth will you find a more exciting business opportunity than the one right here at Arkworld. The Time is now!
Arkworld is set to dominate the health and weight control industry!
With everything said and done, you are completely in the right place at the right time, with a company quickly heading to the top in an industry that is the fastest growing industry in the world today and set to be a Trillion Dollar industry, ...The Wellness Industry.
With Arkworld now officially in 3 countries, products being used in over 11 countries and Arkworld quickly becoming a household name, you can imagine the possibilities for everyone in the future as we dominate the industry and become a Multi Billion Dollar Enterprise...
If you are looking at the company for the very first time or wish to change direction in your life and start a new and exciting business, then your timing couldn't be more perfect! Timing is so important, but positioning yourself to fully capitalize is everything! Imagine having been one of the first investors in Google or Facebook for example; now that would have been pretty cool! Well in health industries terms, that's exactly the kind of opportunity you have here! There has never been a better time than right now to take full advantage of this and to join Arkworld as a distributor. There will be many millionaires created in the future from those that join in these pioneering and special times, so make sure to position yourself in the company to fully capitalize.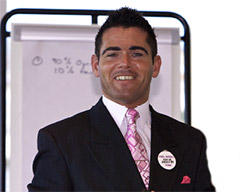 I truly believe that some things in life are sent for a reason, just meant to be. Who would have thought, that out of a personal tragedy in my life, something magical would have come out of it and when I sat in a restaurant in sunny Florida with a friend of mine and thought up the name Arkworld a couple of years before its launch, that all this would have happened and we would be here today. Anything in life is possible; you just never know what turning a different corner can lead to! They say that to fall in love you have to forget your head and listen to your heart, well our hearts are telling us that this is the one, the one that everyone has been waiting for, the ultimate and complete package!
So I urge you to talk to everyone you know and to give them the same chance to have the same benefits and success, as we are having now and millions will have in the future. Do not let them miss out on this life changing opportunity. Very rarely in life do all the components of success and the ingredients of prosperity come together at the same time as they have here today with Arkworld! Years from now when they look back at the success stories and the pioneers that built the company, you will be able to say; I was there!
I would like to thank each and every Distributor for their continued help and support to me and the ever growing Arkworld family. We welcome you on board the Ark and look forward to a wonderful future together working as a team and a family, taking Arkworld completely around the entire world.
Remember; from humble beginnings a dream was born and now for everyone involved and the millions of Distributors who come on board in the future, that dream continues...
I wish you every success in your future.
Good Health, God Bless and "Welcome To Our World". Mark Landon
President & Founder